Athlit Ram - the solution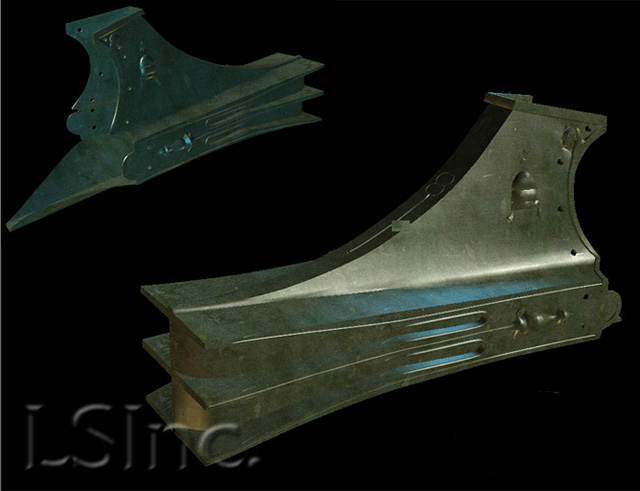 Based on detailed drawings of the Athlit ram (published by Richard Steffy), we were able to create an accurate and precise 3D computer model of it.
Below is the result of our modeling as a WebGL interactive virtual model (use your left mouse button and mouse to rotate and zoom)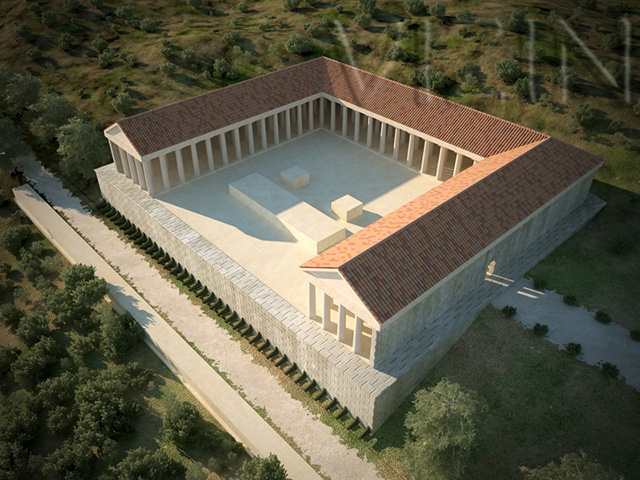 Modeling the Athlit ram was crucial first step in our understanding of the size and shape of ancient Roman rams so that we could begin to determine the size and shape of the rams that once projected from the monument at Actium, Greece. We used the Athlit ram 3D model as a starting point, and then warpped its surface carefully and proportionately until the new shape fit our test socket #4 in the wall at the Actium monument. The morphing worked perfectly. With the new knowledge of one of the actual rams from the monument, we moved from socket to socket until we know the shapes and sizes of each original ram (which will, in turn, inform scholars about the sizes of the original warships, and thus, for the first time, about the composition of Antony and Cleopatra's fleet; see the resulting 3D model reconstructing the Actium battle monument at left; hover over to enlarge).